Another southern Ontario idea surfaces in mayoral race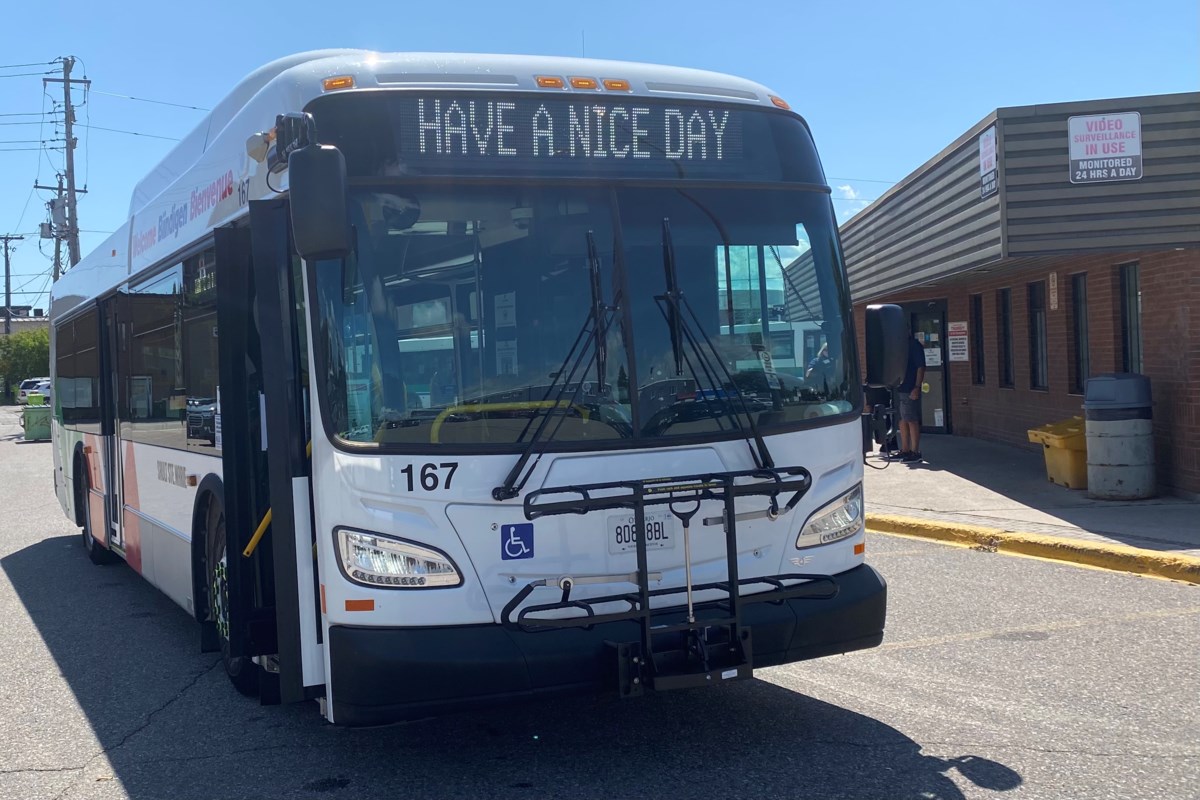 This time it's hopeful Tobin Kern, who thinks we should look to Guelph to make our transit system more usable
Tobin Kern, a newcomer to local politics who is vying for mayor in the fall municipal election, suggests we look to Guelph's transit system as a way to make our own system more sustainable and fight against climate change.
The plan would see the Sault move away from a central hub system in favor of a network, with the aim of having frequent, direct and, ideally, faster journeys for bus riders.
This is the second time in recent weeks that a mayoral candidate has suggested we look south to find solutions to the issues affecting the Sault. Last week, Matthew Shoemaker proposed that the Sault consider a Barrie program that will pay to help homeowners with affordable housing feasibility studies.
Kern and Shoemaker are joined by Donna Hilsinger and Ozzie Grandinetti on the list of mayoral candidates so far. Applicants have less than a month to submit their application.
Here is Kern's full press release:
Mayoral candidate Tobin Kern takes note of how the City of Guelph plans to address climate change and equity issues, elements of which could be adopted in Sault Ste. Married.
"I've heard constituents say that climate change and rising fuel prices are on their minds, but they don't know what to do about it. By embracing the transit model supported in Guelph's forward-thinking Future Ready plan, we can use existing assets and infrastructure to provide better and more frequent transit service, encouraging citizens to reduce their emissions. personal carbon emissions while saving money. It's obvious !
Guelph's proposed transit plan emphasizes moving from a central hub system to a grid system. In many cases, public transport is able to offer more frequent, direct and faster trips to users, who would not always have to make transfers to the centre. These changes are intended to increase ridership and reduce individual car trips, reduce the city's transportation-related carbon footprint, and make public transit a viable and timely option for getting to work, shopping and allow better access to services.
If the program were adopted in the Sault, the City's planning and transit staff would be called upon to work with community stakeholders to develop routes that would best suit the community.
Kern – who takes on Donna Hilsinger, Matthew Shoemaker and Ozzie Grandinetti – thinks this model, which has long been used by more widely used transit services, would be a step in the right direction to reduce local greenhouse gas emissions greenhouse (GHG). and attract federal and provincial funding for climate change mitigation:
"I think the Field of Dreams adage is right: 'If you build it, they will come.' The development of such a system, which provides more frequent direct service, would transform public transit into a more viable and equitable transportation option. If this was combined with a reduction in tariffs, which is extremely popular in Europe at the moment, I think you would be more and more in demand. It could even increase public transit revenue. I would like to see a bus full of 35 people paying $1, instead of an almost empty bus with a handful of passengers paying $3. This is before we even consider the reductions in GHG emissions resulting from people moving from cars to public transit for more and more of their trips. I think an effective small-town transit program that results in emission reductions could turn heads in Ottawa and Toronto and give the community access to funding for bigger projects. climate change mitigation, such as electric buses. I don't think resting on our laurels is ethical, nor will it do the trick to get more funding. Governments want success stories to hitch their wagons to. »