Eagle Mountain Mining Limited (ASX:EM2) goes underground at Oracle Ridge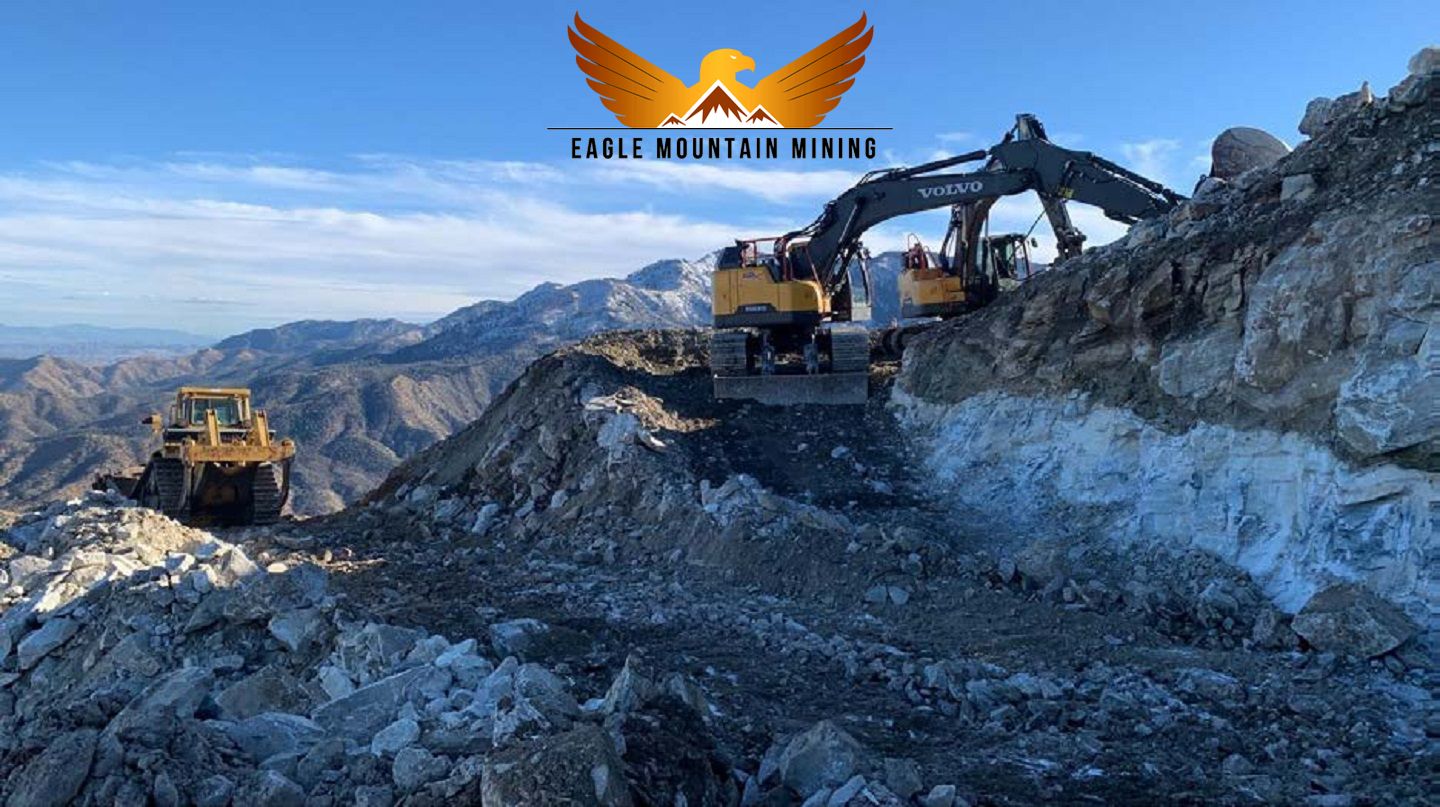 Perth, Australia (ABN Newswire) – Eagle Mountain Mining Limited (ASX:EM2) (OTCMKTS:EGMMF) is pleased to announce its plan to recommission parts of the existing underground mine at its 100% owned Oracle Ridge project ("Oracle Ridge", "Project") in Arizona, USA.
Eagle Mountain Mining CEO Tim Mason said:
"Underground drilling will be a game changer for our exploration and bring us closer to feasibility studies. We are very fortunate to have an existing underground mine in great condition with development in the right place to continue building and improving our mineral resources. We do not need to dewater the mine to access the drill sites and rehabilitation is expected to be relatively minor.Alongside drilling shorter holes, this also allows better access to the ore body to take bulk samples for metallurgical test work to optimize treatment design and recoveries.
Importantly, two drill rigs will continue to focus on resource expansion and drilling upgrades at Talon as results demonstrated the resource's growth potential.
Given the large number of pending assays (56 holes), results will continue to be received during the return to service of the underground mine. With the reduction of one drilling rig and the return to service of the mine, we do not expect a significant impact on our rate of expenditure. However, it prepares us for the future with drill rigs to effectively develop the resource and potentially install a drill drive south into the developing Talon Zone with nearly all drill holes. We are currently in discussions with underground drilling contractors, and are working to secure a drill rig for mobilization around the third quarter of 2022.
I would like to thank our dedicated team of employees and contractors who safely delivered strong drilling performance and enabled us to seize this opportunity to move into underground drilling.
This transition to underground drilling is an exciting step forward for Eagle Mountain Mining as we work towards a preliminary feasibility study beginning later this year. "
Oracle Ridge Underground Mine Recommissioning
The Company's increased confidence in the resource potential of the project has provided the impetus to present plans for investment in the recommissioning of portions of the existing underground mine. This will allow underground diamond drilling from a range of new and existing drill sites as well as access for various studies.
The Oracle Ridge mine comprises over 18 kilometers of existing underground development, accessible from two portals. Over 90% of the existing mine is accessible and does not require dewatering.
Recommissioning will include the installation and/or maintenance of electrical, water and air services, followed by progressive checks and rehabilitation of underground tunnels as required. The mine benefits from a variety of existing infrastructure, including electrical transformers, reticulated pipes and cables, electrical starter boxes and fans. These were installed approximately 10 years ago and will help bring the mine back into service from a time and cost perspective.
One of the main initial reasons for accessing the underground mine is to allow diamond drilling from underground.
This has a range of benefits including:
– Reduction of costs and time – Drilling from underground will reduce the length of the hole by approximately 40 to 60% compared to surface drilling. As the Company focuses on improving the quality of the resource with higher drilling density, this allows for significant savings in time and money.
– Improved Quality – Shorter holes generally have less deviation, which is important for higher density drilling as required for Indicated and Measured Mineral Resources.
– Faster Results Delivery – Shorter holes mean more drill intercepts and therefore faster results for future MRE updates.
– Other – Underground drilling can reduce the impact of adverse weather events such as monsoon or snow, which have already impacted drilling.
In addition to underground drilling, this access allows for testing and analysis that will be important aspects of a preliminary feasibility study scheduled to begin later this year. These activities include:
– Metallurgical – Provides access to collect bulk samples for metallurgical and milling test work to design optimal processing circuits and recoveries.
– Geotechnical – Proves access to collect samples and structural data for geotechnical evaluation of work sites and development designs
In addition, access to the basement offers the possibility of installing a future drill from the basement. This drill training could target the Talon area where several strong drill results have been received.
Diamond drilling performance
Diamond exploration drilling at Oracle Ridge began September 2020 on a part-time basis with a drill rig. Following strong exploration results outside the then JORC resource, the company moved to three full-time surface drills. Since this transition was completed in July 2021, drilling rates have continuously improved with record monthly drilling in January 2022 with over 5,000 meters drilled (see Figure 4*).
The combination of strong drilling performance and longer assay times has contributed to the current position with 56 assays awaiting results. This is a relatively large number, given that the next JORC MRE is based on only 55 new holes in addition to the 651 holes used to define the first JORC MRE.
One of the main reasons for the long test turnaround time has been lab core cutting delays. We expect to see the benefits of the company's recently installed core soon, as this core begins to top the order book.
Next steps
The Company plans the following actions in the coming months:
– Implement various safety processes and install required equipment for recommissioning and underground work
– Recommission or install underground services including electrical, air and water
– Begin verifications and rehabilitation of the underground support if necessary
The Company is currently in discussions with underground drilling contractors and aims to secure a platform to mobilize at the end of the third quarter of 2022.
*To view tables and figures, please visit:
https://abnnewswire.net/lnk/9E045A5D
About Eagle Mountain Mining Limited:
Eagle Mountain Mining Limited (ASX:EM2) (OTCMKTS:EGMMF) is a copper-gold explorer focused on the strategic exploration and development of the Oracle Ridge copper mine and the highly prospective Greenfield (Silver Mountain) project, both located in Arizona, USA. .
Arizona is the heart of America's mining industry and home to some of the world's largest copper discoveries such as Baghdad, Miami, and Resolution, one of the largest undeveloped copper deposits in the world.
Source:
Eagle Mountain Mining Limited
Contact:
Tim Mason 
BEng, MBA, GAICD 
Chief Executive Officer 
[email protected]

Mark Pitts 
B.Bus, FCA, GAICD 
Company Secretary 
[email protected]

Jane Morgan
Investor and Media Relations
[email protected]