Global automakers cut production forecasts to rebalance industry, Auto News, ET Auto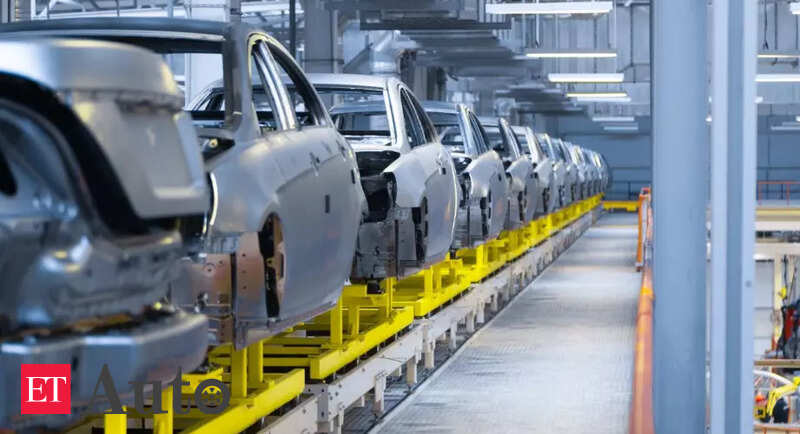 By Anjani Trivedi
Global automakers are lowering their production forecasts, which will cost the world hundreds of thousands of cars in the coming months. Yet any concerns about this outcome belies the underlying problems of an industry marred by slowing sales and overflowing production before the pandemic. In reality, the latest cuts will only contribute to a much needed (albeit painful) rebalancing of the sector.
The cuts have been sharp and swift: the world's largest automaker, Toyota Motor Corp., downgraded its production forecast for the year this month. Other Japanese automakers such as Nissan Motor Co. and Honda Motor Co. followed suit, bringing the combined figure to over one million cars.
In the UK, production fell sharply in July, marking the worst performance this month since 1956. In the US, supply was 50% below last year's level and 70% below 2019 at the end of August , according to Cox Automotive. Meanwhile, production could be cut by more than 450,000 vehicles in North America in the second half of the year – and 1.5 million units for the year as a whole.
The prospect of fewer cars coming off production lines can be unsettling. However, this is what was bound to happen, even before the shock of the pandemic. "Peak car" was imminent, if not already realized. In this context, having fewer vehicles isn't necessarily a bad thing – and, perhaps, should be seen as the new normal.
Take a look at what was going on before Covid-19. The market was inundated with vehicles – buyers were drawn into showrooms with incentives, price reductions, and technical features. Automakers faced tough emissions regulations, the threat of technology, and trade frictions that increased the cost of cars.
In early 2020, Volkmar Denner, CEO of Robert Bosch GmbH, one of the world's largest auto parts suppliers, said: "We may well have passed the peak of auto production," as his company announced job cuts and lower profits. Global auto production is expected to fall for the third year in a row, as demand collapsed and remained stable in 2020.
Meanwhile, automaker profits were barely increasing, margins were shrinking, and cost containment was the biggest challenge. Yet production continued to advance because companies saw no other way out of the quagmire. Fear of what would come from the decline of the global auto industry was so intense that even the International Monetary Fund sounded the alarm bells. In its October 2019 World Economic Outlook report, the organization noted that the sector accounts for 5.7% of global economic output and around 8% of global goods exports.
Massive production cuts can now paint a grim picture of what could happen to the global economy. But that is only if companies continue to do what they have always done. The coronavirus outbreak – and the supply chain shortages and closures that accompany it – have now forced automakers to do what they were unwilling to do before. This is a good thing. With all the latest clean air goals, who really needs so many cars anyway? Especially since they are more and more expensive.
Of course, there may be frustrated potential buyers who can't get their hands on a new car right away, or companies who aren't making as much as they could have. But the decline should lead to an in-depth rethinking of business models, especially as car manufacturers now have the security of profit margins and high operating margins, thanks to the imbalance between supply and demand. Companies may even go beyond replacing gasoline-powered vehicles with electric vehicles and consider making fewer, better, and greener cars.
Any impulse to ignore this opportunity and revert to the status quo, producing heaps of vehicles that automakers think consumers want, would be wrong – and ultimately much more painful.