Golden Goose's debt ratings have been upgraded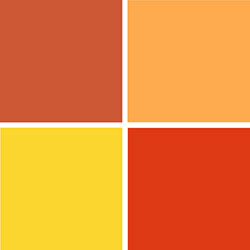 S&P Global Ratings has upgraded Golden Goose's debt ratings as the Italian luxury footwear maker's revenue and EBITDA grew significantly in 2021, helped by normalizing retail traffic and continued market expansion. business in the profitable direct-to-customer channel.
S&P said it believes Golden Goose is poised for steady growth thanks to its relationships with its wholesale partners and continued investment in marketing and the online channel, alongside favorable market trends. industry, including the trend towards casualization of clothing.
S&P raised its ratings on Golden Goose and the company's 480 million euro senior covered bonds from "B-" to "B". The "3" debt recovery rating remains unchanged, with now a recovery outlook of 55%.
The stable outlook reflects S&P's view that, over the next 12 months, Golden Goose will maintain resilient operating performance through continued investment in expanding its retail network and online penetration, while maintaining globally stable profitability despite difficult market conditions.
S&P said in its analysis: "Golden Goose's strong operating performance in 2021 is expected to continue this year thanks to its retail and digital expansion plan. Last year, the company successfully executed its expansion strategy in the direct-to-customer (DTC) channel. Efforts included consolidating its retail network and entering new markets (China, Japan, Korea and Australia) through a digital presence. The company recorded 45% year-on-year growth in 2021, with total revenue of €385.6 million, the majority of which came from DTC channels (79% annual growth in retail and 109% in digital). Also in 2021, the company recorded an EBITDA of 126.4 million euros, a 45% increase year-on-year (which is also 38% higher than 2019) and a solid operating cash flow of 57, 5 million euros. All geographies and channels contributed to growth thanks to loyal local customers. The US market was the main contributor, with sales growth of 74%, thanks to strong brand awareness and strong digital channel fundamentals. Also in 2021, the company opened 29 new stores globally and took over 11 franchise stores in China. It plans to further develop its distribution network by opening an average of 20 new stores per year. This will further diversify the geographical footprint of the business and strengthen the brand image. We believe Golden Goose's ongoing expansion and consolidation of its DTC chain will fuel growth of 15-18% over the next 12 months. The company's efforts include continued investment in its digital offering, personalization initiatives with customers, the retail expansion plan and the consolidation of its wholesale channel. Additionally, we believe the company is well positioned to benefit from positive long-term industry drivers, including casualization, premiumization and sustainability trends.
"Golden Goose's long-term relationship with wholesalers provides revenue visibility and is, in our view, an additional driver of revenue growth. By the end of 2021, Golden Goose had generated around 40% of its sales from wholesalers, compared to around 55% in 2020. The decline was due to the conversion of some of the company's main wholesalers into what it calls the "whole session ". In this latter model, Golden Goose has a direct relationship with end customers and control over pricing and distribution, providing the company with the benefits of a direct operating model with lower operating costs and capital expenditure requirements (capex). We understand that the company plans to continue converting part of the wholesale network, which we believe will increase the company's control over distribution, pricing and brand awareness. We believe that the "wholesession" model will allow the company to maintain strong commitments from partners who can reach a wide range of customers and a low level of inventory through an efficient commission mechanism. Our forecast for 2022-2025 indicates a 20% increase in retail sales and a 50% increase in digital sales, resulting from the conversion effect. We also consider the good visibility that the company has on its order book with wholesalers, with 75% of the order book already secured for 2022.
"We expect Golden Goose to maintain a healthy EBITDA margin of 32-33% over the next 12 months. This will be due to the company's targeted marketing approach and limited exposure to cost inflation. Despite challenging market conditions over the past two years, Golden Goose has maintained stable levels of profitability, posting an S&P Global Ratings Adjusted EBITDA margin of 32.8% in 2020 and 32.2% in 2021. The resilience of the EBITDA margin indicates the successful execution of marketing strategies and the good management of cost inflation and supply chain operations. In 2021, the company spent about 4.5% of its sales on marketing and advertising. For 2022-2023, we forecast a marketing and advertising budget of 4.5-5.5% of sales, in line with the company's goal of making Golden Goose a global brand. As such, the company's marketing strategy is based on unique marketing initiatives tailored to different customers, including customization options for Western markets and celebrity endorsements, primarily in Asia-Pacific. We understand that some regions require more marketing to fuel long-term growth and secure relationships with younger populations who are newer to the brand. Additionally, the company can rely on its strong relationship with its local manufacturing base (mainly in Italy) to mitigate the impact of inflation on the price of leather. In addition, the company is not exposed to high shipping costs for raw materials from other countries. In our view, Golden Goose's strong brand recognition creates room to raise prices, especially as some of its top luxury sneaker competitors have done so in recent years. That said, the company should be able to maintain stable EBITDA margins over the next 12-18 months.
"Golden Goose should be able to self-finance its expansion strategy with free operating cash flow (FOCF) of €35-40 million (before lease payments) over the next 12 months. The company generated an FOCF of €25.6 million in 2020 and €57.5 million in 2021. Despite its inventory building strategy and the investments needed to support expansion, the company should continue to generate a solid FOCF before annual rents of 35 to 40 million euros in 2022 and around 60 million euros. in 2023. In our base case, we assume an annual lease payment of around €30-35 million over the next two years. The company's DTC expansion plan requires annual capex investments to open new stores and bolster its digital capabilities. Thus, we expect Golden Goose to invest around €30 million in capex over the next 12 months. We also forecast a working capital requirement of €20-25 million, above historical levels, mainly to increase inventory to support the expansion of the distribution network, and somewhat inflated due to the current rise in inflation.
"We expect Golden Goose's capital structure to remain highly leveraged due to financial sponsor ownership, with a debt-to-EBITDA ratio of approximately 4.5x in 2022. Last year's better-than-expected performance supported an improvement in Golden Goose's leverage, with adjusted debt to EBITDA improving to 5.1x at end-2021 and cash interest coverage of funds from operations (FFO) of around 3, 0x. Our main senior secured bond adjustments of €480 million include €125-130 million of operating leases and €25-30 million for the use of reverse factoring, in line with our methodology . We expect further deleveraging over 2022-2023, with the leverage ratio improving to around 4.0x-4.5x, supported by continued profitable growth. The company is owned by private equity firm Permira. We suspect this limits Golden Goose's appetite for deleveraging since private equity sponsors tend to prefer reinvesting cash into business opportunities or shareholder returns. Our forecast also takes into account the company's strategy to expand its network of retail stores, which makes the company more rental intensive. Finally, we expect FFO cash interest coverage of 3.5x to 4.0x, supported by higher cash flow generation.
"The stable outlook reflects our view that Golden Goose is likely to generate revenue growth of 15-18% and achieve an S&P Global Ratings Adjusted EBITDA margin of approximately 32-33% in 2022 through sound management of the market. cost inflation. We expect the group to improve its debt to adjusted EBITDA ratio to around 4.5x and achieve an FFO cash interest coverage ratio in the range of 3.5x-4.0x over the next 12 months. We expect the company to generate an annual FOCF of around €35-40 million in 2022, which will allow it to self-finance its expansion strategy.