Growth position: MPC will maintain its rates despite excess liquidity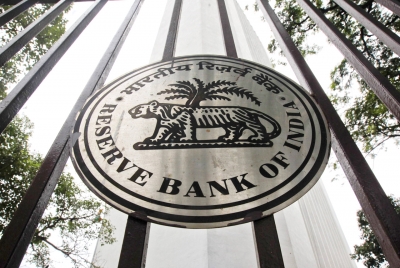 MUMBAI, October 6: The Reserve Bank of India (RBI) will keep its key rates and maintain an accommodative stance to support growth during the next monetary policy review, experts say.
On the other hand, the central bank could indicate a timeline for the start of a solid reduction measure in addition to the variable repo rate operations (VRRR) to withdraw excess liquidity, thus avoiding inflationary pressures.
In a poll conducted by IANS, economists and industry experts cited inflationary pressures as a key factor preventing any further easing of monetary policy.
"No rate cuts are expected, but the RBI may announce measures to address excess liquidity in the system," Sunil Kumar Sinha, senior economist at India Ratings and Research, told IANS.
Currently, the central bank's MPC has kept the repo rate, or short-term loan rate, for commercial banks at 4%.
In addition, the repo rate was kept unchanged at 3.35 percent.
"No rate or position change is expected, but an indication of liquidity normalization could be given," said ICRA chief economist Aditi Nayar.
Currently, the RBI is holding VRRR auctions to absorb excess liquidity from the banking system.
It conducted 14-day VRRR auctions as its primary liquidity transaction.
It is estimated that the excess liquidity in the banking system stood at Rs 8.5 lakh crore as of August 4th.
In addition, the RBI had carried out GSAP transactions of Rs 25,000 crore each in two further installments, in parallel with an OMO sale transaction.
"RBI's liquidity conundrum finds little respite. As the current cash flow looks somewhat sticky, the RBI has started to take steps to at least stop further injections, "said Madhavi Arora, chief economist at Emkay Global Financial Services.
"With the sterilization of its latest GSAP installment, the quantum and pace of VRRR may accelerate over the next quarter."
Suman Chowdhury, Analysis Director of Acuite Ratings & Research, said: "Unlike most developed and comparable countries, headline CPI inflation in India moderated in July-August 21 due to the lower food inflation and the short-term outlook for inflation remains benign. "
"While the specter of high crude oil prices will continue to contain inflation risks, the latest inflation data will provide some relief to the MPC."
The base effect, along with lower food prices, dampened retail price inflation in India in August on a sequential and year-over-year basis.
The consumer price index (CPI) had slipped to 5.30 percent in August from 5.59 percent in July.
Even on a year-over-year basis, retail price inflation in August 2021 was below the 6.69% recorded for August 2020.
Brickwork Ratings Chief Economic Advisor Mr. Govinda Rao said: "With consumer price inflation falling from 5.59% in July 2021 to 5.3% in August 2021, the improvement of the supply situation thanks to the easing of restrictions linked to the pandemic and the capacity utilization still in recovery mode, there is no immediate pressure on the MPC to modify interest rates or change the accommodating position.
IANS