How feasible is his Cordyceps infection?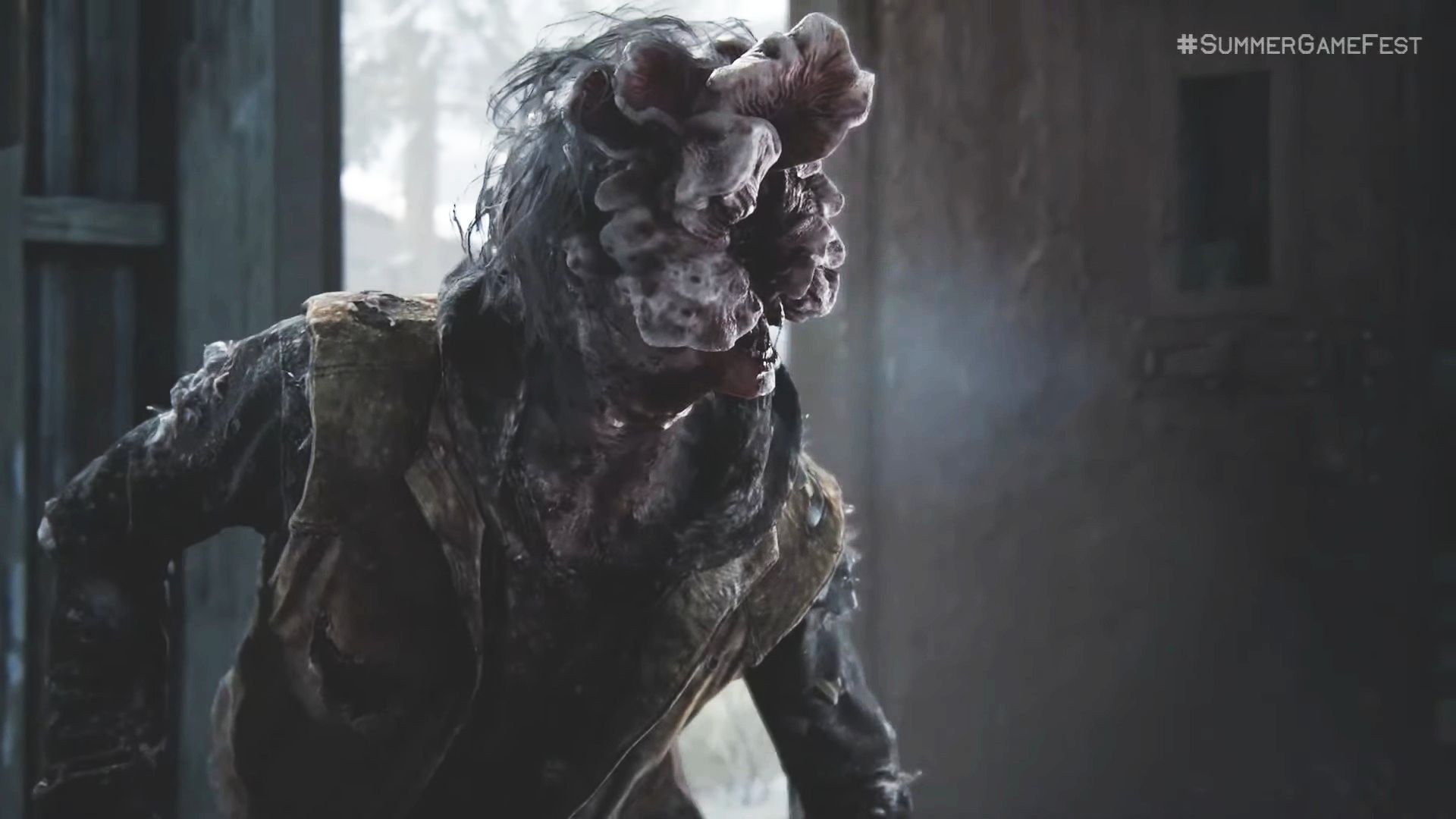 Whether it's Left 4 Dead's Green Flu Outbreak or Dying Light's Harran Virus, the use of zombies and, more importantly, parasitic zombie outbreaks is a trope that's been around since the horror genre exists in video games. The problem with the games I mentioned is that their outbreaks are still pretty unrealistic and The Last of Us is no exception. With the remake just hitting the market and outbreak day fast approaching, there's no better time to see how a Last of Us-style outbreak could work in the real world.
The infection
To get a sense of the feasibility of the outbreak, we first need to look at the infection itself. Cordyceps Brain Infection, or CBI for short, is a fungal infection that originates in the brain and grows, taking over the nervous system and eventually crossing the skull, maiming the appearance of the host. Finally, the fungus kills the host and stalks protrude from the host's body, shedding spores. Now, that might sound far-fetched to the average viewer, but as anyone who's seen the now widely released clip of planet Earth knows, the concept is rooted in real-world phenomenon.
The video shows an ant infected with a cordyceps fungus heading to the top of a tree, where the fungus releases spores via the large shoot emerging from the top of the ant. Recent studies have shown that instead of controlling the nervous system, the fungus takes over the muscles and thus controls the ant. So the details differ slightly, but the basic premise of mushrooms taking over a host's body and "zombifying" them is still there. For ants, the outbreak in The Last of Us is a very real thing.
Stages of infection
Assuming the fungal infection makes the leap from ants to humans, how does Naughty Dog's depiction differ from the actual infection?
It's clear from the in-game brochure from the Federal Emergency Disaster Response Agency (FEDRA) that the stages of the fictional disease differ quite dramatically from the infection it's based on, but it's not unreasonable to suggest that with the mutations required for infection jump to humans, that there would be fungal growth on the host.
Step 1
Stage One Infected, or "Runners" as the game calls it, are the most feasible form of Infected. Here the fungus made its way to the brain and began to grow, damaging parts of the brain and causing facial distortion. Damaged parts of the brain are rendered non-functional, making the host hyper-aggressive and irrational. This may explain some of Ellie's reckless actions in the second game (e.g. jumping off the dinosaur statue), as there is known to be a fungal growth in Ellie's head, even though she is immune to it. most or all symptoms included.
Runners tend to move in droves, making them a formidable force in large numbers. However, due to their lack of armor and relative sponginess, Runners are fairly easy to manage in smaller numbers.
2nd step
Stage 2 Infected, or "Stalkers", are particularly unique because they possess both the speed and vision of Runners, but the aggression and strength of Clickers (Stage 3 Infected). The appearance of Stalkers does not differ much from that of a Runner, aside from the increased fungal growth around the head. Their behavior is what sets them apart from runners or clickers; rather than bombard its enemy, a Stalker will stalk its prey (hence its name). What's worse is that they like to inhabit dimly lit and humid environments so in any number above zero they become a force to be reckoned with as they can sneak up behind you and rip off your jugular without you know it.
If it weren't for their behavior, those infected at stage two would be pretty consistent with how the fungus should grow, however, due to the way they attack they would have to have some level of reasoning, this than their less infected brethren the runners too. lack.
Step 3
You hear a familiar click, innocent enough on its own, but in the context of The Last of Us, that sound is enough to send shivers down your spine. Meet the stage three infected, or for a more appropriate name, Clickers.
An infected individual will become a Clicker (if not already dead) after about a year of infection and by this point the fungal veneer has completely covered and distorted the host's face rendering it completely blind, the forcing to rely on a primitive form of sonar known as echolocation. To achieve this, stage three infected emit their signature click sound.
Having a class of infected using echolocation as a means of vision isn't even a stretch. I imagine that when you're playing a game with headphones on and you hear footsteps coming your way, you were able to roughly approximate the direction the sound is coming from. People who are blind can also use sound to navigate as other senses (e.g. listening) have been shown to be heightened due to the lack of other senses. So clickers aren't even that unreasonable if you look past all of the above.
Step 4
If it wasn't clear by now, we're really in the realm of the cool rule. The Infected Stage Four, which includes both the 'Shambler' and the 'Bloater', exists solely to present a challenge to the player. These can be considered the most unrealistic for two reasons. First, most Infected will die before they reach the Clicker stage, making the Shambler and Bloater extremely unlikely to encounter each other. Finally, their full fungal plating and acidic spores/balls make them so different from other Infected that they seem less consistent. Safe to say these should be ignored when considering the feasibility of the outbreak.
The home
We know from the first game that the fungi first spread to America via infected crops in South America, most notably via coffee and cocoa beans, although other crops were also infected. Given the large percentage of the population that will be consuming these items, it's pretty easy to say that the infection would spread quickly, as it would be a while before manufacturers issued food recalls. How Joel survived given how much he loved coffee will be a mystery that remains unsolved.
As more and more people become infected through contaminated food or through a bite from an infected person. The number of those infected would increase exponentially and while some would die from disease or military intervention, their overwhelming numbers would be enough to overpower the military, causing quarantine zones to form. So, the statistic that 60% of humanity has been infected or died from the virus is not so alarming, especially when looking at how fast real viruses (e.g. COVID-19) spread.
As the outbreak continues and infected people begin to die, spreading spores everywhere, the number of infected people may begin to slow with less actively hunted prey. It makes sense that infections would probably never reach zero, as some people would accidentally step into spores or encounter infected still capable of attacking. And as things stand, even with the best equipment, developing a vaccine against fungal infections is proving difficult for scientists around the world. Tasking a group of activists with manufacturing a vaccine and then distributing it with limited resources would simply not be possible.
reality check
From this brief analysis, it seems pretty damning, however, there is hope. Infecting an ant is fairly quick, however, humans are hundreds of times larger than ants and for a fungal infection to really take hold it can take up to two weeks. While this would theoretically infect more people, we have a second trick up our sleeve that they haven't mentioned in-game (if they did, it would have been a very boring game): antifungal drugs , which work by killing fungal cells or preventing them from multiplying. And if it did happen, there was always amputation, which was shown in Left Behind to be a suitable method to stop the infection.
So if by chance this zombifying cordyceps fungus makes it to humans, there's probably nothing to worry about because modern science and the lack of conspiracy armor against disease have your back.
comments
Log in or become a SUPERJUMP member to join the conversation.