LNG projects threatened by rising fuel prices | Business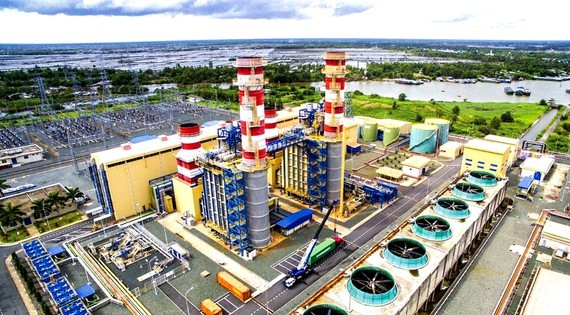 LNG is a type of fossil fuel considered to be the most environmentally friendly since it produces 30% less CO2 than oil and 50% less CO2 than coal, and it emits the least carbon. This is why so many countries around the world have turned to LNG for electrical power generation.
Supply shortage
Recent studies and reports published by the Institute for Energy Economics and Financial Analysis (IEEFA) show that LNG prices have fallen from 8.21 USD per million British Thermal Units (MMBTU) in January 2021 to 24.71 USD per MMBTU in January 2022. More recently, the Russian-Ukrainian conflict has caused LNG prices to soar out of control across the world, far beyond all previous forecasts. IEEFA analyst Purva Jain said LNG spot prices are expected to top $50 per MMBTU by September, and even $40 per MMBTU by the fourth quarter. Previously, experts estimated that the year 2022 would mark a turning point in LNG contracts, on the basis of crude oil prices which are likely to soar.
It is only in the last ten-year period, from 2011 to 2021, that global LNG prices have undergone strong fluctuations. From late 2011 to early 2014, LNG prices were relatively high, and world LNG prices sometimes reached an average of USD 17.24 per MMBTU. Excess supply in early 2016 caused LNG spot prices in Asia to fall to $4.05 per MMBTU, but cold weather in late 2016 and early 2017, particularly in Europe and South America Nord, pushed LNG spot prices to $9.95 per MMBTU. LNG spot prices in 2016 averaged $5.52 per MMBTU in Northeast Asia. Fierce competition in gas production in 2019 led to oversupply while demand fell sharply due to the effects of the Covid-19 pandemic. However, LNG prices quickly rose again.
Asia accounts for three quarters of the LNG imported into the world. As the global economy recovers, Asian countries are competing with Europe in LNG imports, mainly from the United States. China has now overtaken Japan and become the world's largest importer of LNG. Although demand has increased, LNG supply has not met real needs. Except in the United States, which is the world's largest supplier of LNG. LNG supply currently in Australia, Russia, Qatar and Norway is experiencing sudden short-term shortages. LNG facilities in the United States as well as Australia and Qatar have launched large-scale operations, but it could take several years to expand operations or build new facilities.
Impact on LNG imports
It remains to be seen whether sharp increases in LNG prices have a serious impact on plans to launch LNG-powered power plants in Vietnam. So far, not a single LNG-fired power plant has completed construction apart from the start of operations, although under Revised Master Plan VII, investment plans for several LNG-fired power plants to LNG have been approved and the implementation of the plans will be underway very soon.
On March 14, 2022, PV Power investors for the 1,500 MW Nhon Trach LNG 3 and 4 power projects signed an EPC contract with Samsung C&T and Lilama to prepare for groundbreaking. Nine LNG-fired power plants have had their plans approved and will receive investment in the form of Independent Power Plants (IPPs). Five of the plans have investors and could take the next step to negotiate a power purchase agreement (PPA) with Vietnam Electricity (EVN), while other major projects like Long Son LNG, Ca Na LNG, Long An LNG and Quang Ninh LNG have not officially announced their investors to the public.
The draft power plan VIII proposed by the Ministry of Industry and Commerce to the government on February 21 is expected to be able to generate 38,830 MW of LNG-fired electricity with a capacity of 23,900 MW from the new plants LNG-fired electricity and 14,930 MW produced by existing legacy facilities that switched to LNG due to a shortage of local gas. Capacity is expected to be 56,830 MW of LNG-fired electricity by 2045, with 41,900 MW produced by newly invested LNG-fired power plants and 14,930 MW produced by newly switched facilities.
Currently, proposals for LNG-powered power plants under Power Plan VIII of the aforementioned schedules are facing huge hurdles, as LNG prices have been rising since late 2021 and early 2022, and will continue to rise due to the ongoing Russian-Ukrainian conflict, which is raging with no end in sight.
The Bac Lieu LNG-fired power station has been invested by Delta Offshore Energy PTE.LTD (DOE) and, together with other investment partners, is expected to produce 3,200 MW of electricity. The plant will be built in Vinh Hau A commune of Hoa Binh district in Bac Lieu province in the southern Mekong Delta. The port LNG warehouse is located in the maritime waters of the province of Bac Lieu, approximately 35 km from the power plant. The project was first proposed in 2020 and was expected to commission its first plant in 2024, the second in 2025, and the third and fourth plants in 2026.
When fully operational, the plant is expected to produce around 9 billion kWh per year. On August 15, 2019, in Document 24/BL-LNG sent to the President of the Popular Committee of the Province of Bac Lieu, accompanied by a copy also sent to the Prime Minister and the Ministry of Industry and Commerce, the investor DOE said it would sell electricity at 7 cents per kWh. However, the latest plan for this project is to start in the second quarter of 2022, but the investor was unable to reach a sale price for electricity with EVN.
With LNG prices soaring at the moment, one wonders at what price the plant will be able to sell electricity to EVN. If the price remains unchanged, ie 7 cents per kWh, as promised by the investor, the plant will certainly operate at a loss. However, if the price is higher, EVN and consumers may not readily accept it. Experts estimate that the LNG-fired power station wants to sell electricity at a price of 8 cents or 9 cents per kWh, provided that LNG prices remain around 12 USD per MMBTU. However, that might not happen, at least not for now, as LNG-fired power plants are totally dependent on LNG imports.