New South Wales funds pre-investment activities in pumped hydropower storage for Australia's NEM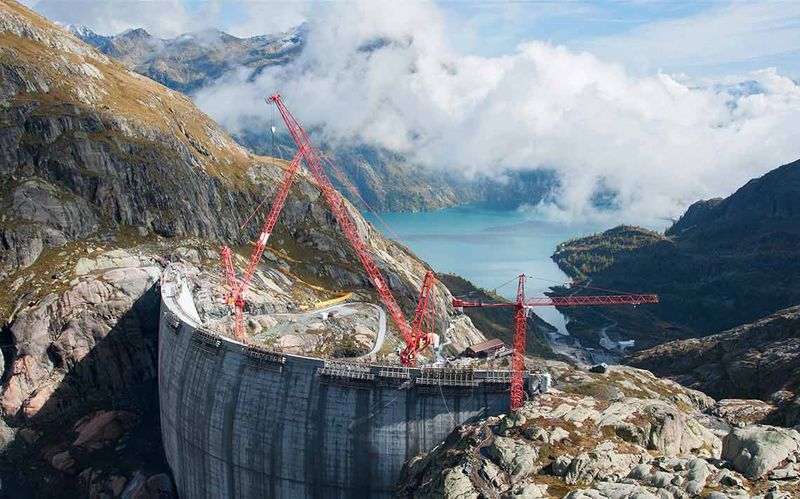 Five large-scale pumped hydroelectric energy storage (PHES) projects have received a financial boost worth a total of A$44.84 million (US$30.46 million) from the New Zealand government. -South Wales, Australia.
State Treasurer Matt Kean toured an existing pumped storage facility this morning, where the announcement was made. The money will be disbursed through the New South Wales Government's Recoupable Pumped Hydro Grants scheme, which provides grants to developers for pre-investment feasibility studies.
"Delighted to be at Bendeela Pumping & Power Station in Kangaroo Valley to announce $45 million to accelerate pumped hydroelectricity across the state," Kean tweeted earlier today.
"It will provide almost 2 GW of electricity for NSW, helping to provide our citizens with some of the cheapest and most reliable energy in the world."
The program was launched in recognition that PHES is an efficient form of long-term energy storage (LDES), but comes with long lead times including a complex development process that is expected to take around four years and then four other years for procurement and construction.
Thus, the required operational start dates for all projects are set at December 31, 2029, with grants recoverable at financial close.
The state wants to use the program to set up a pipeline of up to 3 GW of feasible PHES projects. These would bid for Long-Term Energy Service Agreements (LTES) under legislation introduced last year called safeguarding electricity infrastructure investment, and the projects would be located in the NSW region of the national market. electricity (NEM).
Projects with a minimum power of 30 MW were eligible, offering a storage duration of at least eight hours, although the government expressed a preference for projects longer than 12 hours. Recipients would be expected to match or better the government's financial contribution.
The five awarded projects, totaling 1.75 GW, are listed below, with more grants expected to be awarded in the coming months.
| | | | | |
| --- | --- | --- | --- | --- |
| name of the project | Applicant | Stage of development | Capacity (MW) | Duration (hours) |
| Lake Lyell PHES | EnergyAustralia Development | Feasibility | 335 | 8 |
| Mountain oven PHES | PKO | Feasibility | 600 | 12 |
| Shoalhaven Hydroelectric Expansion | original energy | Supply | 235 | 24 |
| Mid-West Pumped Hydroelectric Generating Station | ATCO Australia Hydraulic Pump | Feasibility | 325 | 8 |
| Muswellbrook Pumped Hydro | Muswellbrook Pumped Hydro (AGL and Idemitsu JV) | Feasibility | 250 | 8 |
Elsewhere in Australia, the Queensland government also said in June that it was funding feasibility studies for at least two new PHES projects, allocating A$48 million. Queensland is also home to what will be Australia's first new pumped hydropower station since the mid-1980s, the 250MW/2,000MWh Kidston Stage 2 pumped hydropower station, currently under construction through developer Genex Power .