Smith: The best way for Canada to reach net zero is to export LNG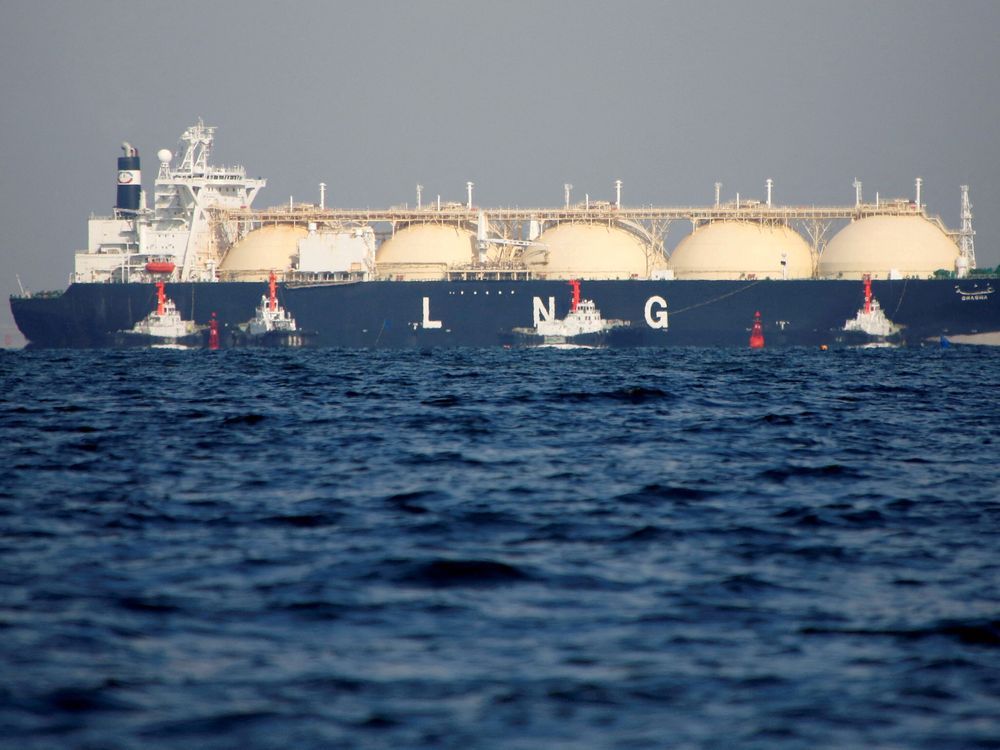 Content of the article
It's a new year and a new reality is settling in on how to achieve aggressive environmental goals. The only question is: will Canada follow the lead of Europe and Asia in their new appreciation of natural gas and nuclear power?
Advertising
This ad has not yet loaded, but your article continues below.
Content of the article
As freezing temperatures drive up energy prices, the reality is emerging for politicians that they will not be able to reduce greenhouse gas emissions and maintain energy stability. the same time. There is no gentle walk around it: the wind and the sun will not cut it. They are too intermittent and the backup battery is too expensive.
Europe came to this conclusion during the holidays. On January 1, the European Commission released plans to amend its sustainable investment guidelines that would add natural gas and nuclear to the mix of approved green energy investments.
Remember that over the past two years, there has been an aggressive divestment movement aimed at cutting funding for projects other than zero emissions. Quebec has banned all new oil and natural gas extraction. Environment Minister Stephen Guilbeault has said he wants Canada's electricity grid to be completely emission-free by 2035.
Advertising
This ad has not yet loaded, but your article continues below.
Content of the article
But if this new standard is adopted in Europe and Asia, Canada will have to follow suit. Has Canada received the note?
Apparently not. In December, the federal government launched a new consultation hostile to our energy sector, leaving barely time to react. Canadians can submit their comments on the 2030 Emissions Reduction Plan through a public portal only until January 14. Ottawa wants comments on how to reduce emissions by 40 to 45 percent from 2005 levels by 2030.
Consider the scale of the target: the government wants to reduce Canadian emissions from 739 megatonnes to 406 within eight years.
Consider this: BC Hydro began technical feasibility studies to build a new hydroelectric dam in 1971. It was not until 1976 to identify site C. They did an environmental impact study which indicated that 1987 was the earliest date. which it could be completed. It was shelved and relaunched several times until finally construction began in 2015 with an expected completion date of 2025. It's been 54 years from start to finish.
Advertising
This ad has not yet loaded, but your article continues below.
Content of the article
Site C will provide 1,100 megawatts of capacity each year. Alberta would need about 10 of them to replace our dependence on fossil fuels. I don't know what parallel universe the federal bureaucrats live in, but the idea of ​​getting there in eight years is absurd.
Even still, hydroelectricity is not the solution for Alberta. Natural gas with carbon technology to capture and store CO2 is. As an added bonus, you can't export hydroelectricity to Europe and Asia, but you can export natural gas.
The only way for Canada to achieve net zero emissions is to bring nuclear and natural gas into the mix. Europeans recognize that natural gas reduces emissions by 50% compared to coal. Alberta is in the process of converting its remaining coal plants to natural gas. Once we're done, we can help the rest of the world do the same.
Advertising
This ad has not yet loaded, but your article continues below.
Content of the article
Global Energy Monitor shows that there are still 109 countries that operate 13,284 coal-fired power plants with 2.1 million MW of installed capacity, producing 9,379 MT of carbon dioxide each year. China is responsible for 51 percent of that amount. The next biggest emitters are India and the United States.
If we can convert all of the world's coal plants to natural gas by 2030, it would reduce global greenhouse gas emissions by 4,689 MT. This is more than six times Canada's total annual emissions. Add in carbon technology and you are now at or near zero.
The Paris Agreement's green energy transfer mechanism allows Canada to receive credits when we reduce emissions in other countries. We could turn net negative very quickly with an aggressive strategy of exporting LNG and converting power plants.
Advertising
This ad has not yet loaded, but your article continues below.
Content of the article
There is more. The last time I checked, governments at all levels are cash-strapped. Canada has approximately 1,382 trillion cubic feet of natural gas reserves. At today's prices, about $ 4 per thousand cubic feet, each trillion cubic feet is worth $ 4 billion; 1,382 trillion cubic feet would be worth $ 5.5 trillion. Governments would take a large chunk of this in the form of taxes, so every level of government would benefit from the production and export of LNG.
If you have some free time this weekend, I encourage you to go to the portal and answer the government's questions on reducing emissions. Tell them that the best way to reduce global emissions is to develop and export LNG.
Danielle Smith is President of the Alberta Enterprise Group. She can be reached at [email protected]