The reopening of the economy puts a strain on the electricity supply
DEMAND for electricity quickly recovered and returned to pre-pandemic levels this year. However, supply constraints, including Malampaya gas restrictions, prolonged power plant outages and oil price hikes, have made it difficult for the local energy sector to keep pace with rising demand. All of these developments have resulted in high electricity prices.
"Demand in 2021 has already passed the peak of 2019. Energy consumption by the end of this year will also exceed the highest, which was recorded in 2019", Robinson Descanzo, COO of the 'Independent Electricity Market Operator of the Philippines (IEMOP) said in an interview.
The latest IEMOP data showed that peak system demand this year increased 2.25% to 13,752 megawatts (MW), from 13,450 MW in 2019.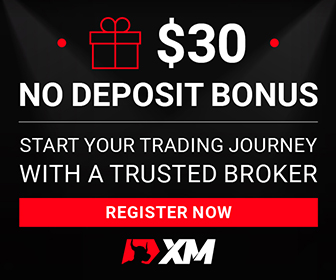 "With the opening of the economy, demand is also increasing," said Isidro Cacho, director of corporate strategy and communication at IEMOP.
IEMOP, operator of the wholesale spot electricity market (WESM) in Luzon and the Visayas, said electricity purchased in the market is indexed at an effective settlement spot price (ESSP) 6 times higher. , 43 P per kilowatt hour (kWh) of P3. 0.41 per kWh in September due to low supply margins due to maintenance and forced outages of several power generation companies. Plant shutdowns include gas-fired power plants affected by the Malampaya shutdown from October 2 to 25.
Electricity demand in the Manila Electric Co. (Meralco) franchise area peaked at 7,808 MW this year, 3% above the pre-pandemic peak of 7,614 MW.
"In general, Meralco's production costs in 2021 have gradually increased, mainly due to rising fuel prices, for both gas and coal from Malampaya; the use of alternative fuels by gas plants due to the persistent reduction in supply to Malampaya; and higher WESM fees, due to higher demand and plant outages, "he said in a separate interview. Meralco's production costs make up the bulk of an electricity bill.
Aboitiz Power Corp. Chairman Emmanuel Rubio has said 2021 is a good year for the power industry.
"The year 2021 was definitely a good year. We have seen a significant improvement in energy demand as the economy continues to recover in 2021 and we are excited to see how this can rebound even more, "he said in an interview.
In addition to the increase in demand for electricity, the power industry had to contend with supply and reserve issues that ultimately led to power outages on May 31, and June 1-3 of this year. , despite government assurances that the supply was sufficient.
Voltage drops in rotation
The Department of Energy (DOE) said that lack of energy reserves was one of the factors behind the rotational brownouts in Luzon. He blamed the National Grid Corporation of the Philippines (NGCP) for its alleged failure to meet its franchise obligation to obtain "firm" contracts for ancillary services (AS).
However, the NGCP argued that the power reserve could only be obtained if there was sufficient power supply. If the power generation companies (gencos) do not provide the supply, they cannot obtain reserves.
Lawyer Ronald Dylan Concepcion, who represented NGCP at the Senate Energy Committee hearing, said the grid operator could not contract firmer AS reserves due to the lack of supply.
Most importantly, he stressed that AS is not a cure for lack of supply. "AS is an excess of production plants. To my personal knowledge, there is currently no capacity available to contract for AS. "
Offline Plant Probe
The Energy Regulatory Commission (ERC), meanwhile, has launched an investigation into power plants that have gone offline. The voltage drops per rotation were blamed on 17 gencos who violated their plant outage allowance for the year. At the end of his probe, six gencos were penalized.
The ERC also examined the possible collusion of gencos whose facilities were in extended shutdown, including those performing unplanned maintenance that led to rotary brownouts.
The Philippine Independent Power Producers Association Inc. (Pippa) has insisted that its members are not involved in any pricing and will not shut down on purpose. The group stressed that it made no sense to intentionally shut down a factory as it would then have to buy at high prices to meet its contractual commitments.
"It's a drag for us. As much as possible, we want the factories to continue operating, "said Pippa President Anne Montelibano.
Consumer advocacy group Laban Konsyumer Inc. (LKI) noted that consumers have yet to benefit from cheap electricity tariffs.
"We always keep in mind that the lowest legal cost of electricity that consumers should pay has not been reached. The country remained one of the countries in the region with the most expensive retail electricity tariff, "said LKI President Victor Dimagiba.
In August, Fitch Solutions Country Risk and Industry Research noted that Malampaya's gas depletion was already pushing up consumer electricity prices and causing rotational power outages, while noting that "a complete shutdown without replacement in place would prove to be very damaging to businesses and end users alike.
The Malampaya gas field accounts for 30 percent of Luzon's electricity production, serving about 20 percent of national demand.
Images courtesy of www.shell.com and Phantep | Dreamstime.com