University of Birmingham research shapes new miscarriage guidelines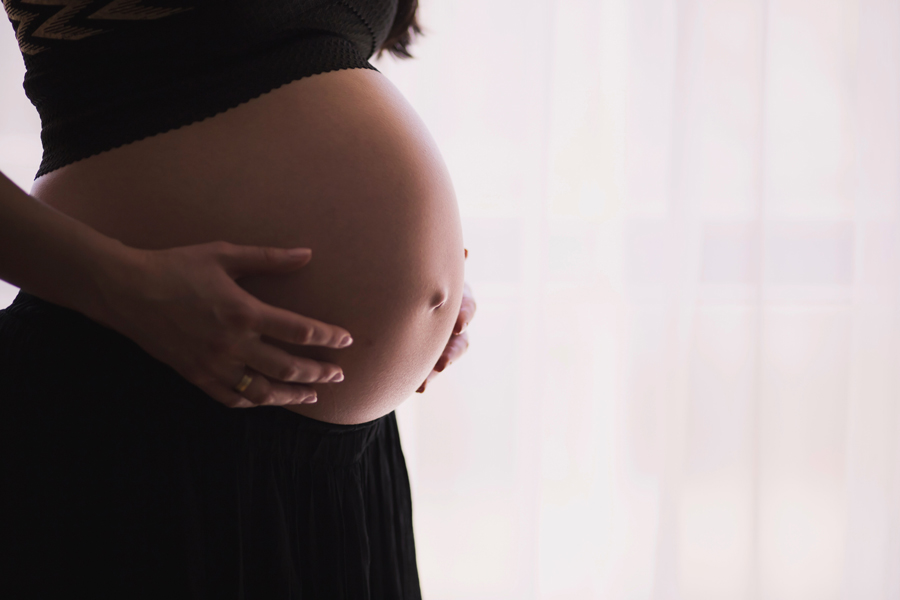 Research by the University of Birmingham has helped develop guidelines that could mean that thousands of women with a previous miscarriage and bleeding in early pregnancy could be eligible for progesterone treatment each year.
The updated guidelines, announced today by the National Institute for Health and Care Excellence (NICE), follow a review of the evidence by NICE's independent guidelines committee. The key evidence comes from two trials – PRISM and PROMISE – led by the University of Birmingham in collaboration with Tommy's National Miscarriage Research Center.
The results of clinical trials, published in January 2020, demonstrated the clinical and economic benefits of giving a self-administered progesterone pessary twice daily to women who have had a previous miscarriage from the time they are they experience bleeding for the first time in early pregnancy up to 16 weeks gestation. pregnancy. In these women, treatment reduces the risk of miscarriage and increases the chances of a live birth.
The updated NICE guidelines – "Ectopic Pregnancy and Miscarriage: Diagnosis and Initial Management" – recommend offering progesterone to women who have bleeding early in pregnancy and who have had a previous miscarriage. lying down. An ultrasound should be done in these women, and if a fetal heartbeat is confirmed, the new NICE guidelines recommend that progesterone treatment be continued until the end of the 16th week of pregnancy. NICE's independent steering committee found that there was no evidence of benefit in women with bleeding early in pregnancy but no previous miscarriage, nor in women who had previously had a miscarriage but no bleeding early in pregnancy during current pregnancy.
Progesterone is a hormone that is naturally secreted by the ovaries and placenta during early pregnancy and is essential for achieving and maintaining healthy pregnancies.
PROMISE studied 836 women with recurrent unexplained miscarriages at 45 hospitals in the UK and the Netherlands, and found a 3% higher live birth rate with progesterone, but with substantial statistical uncertainty.
PRISM studied 4,153 women with bleeding early in pregnancy at 48 UK hospitals and found that there was a 5% increase in the number of babies born to those who had received progesterone and had previously had one or more miscarriages compared to those who received a placebo. The benefit was even greater for women who had a history of 'repeat miscarriages' (i.e. three or more miscarriages) – with a 15% increase in live birth rate in the progesterone group. compared to the placebo group.
Commenting on the recently updated NICE guidelines, Arri Coomarasamy, Professor of Gynecology and Reproductive Medicine at the University of Birmingham and Director of Tommy's National Center for Fauscarriage Research which led the PRISM and PROMISE trials, said: " After many years of researching the use of progesterone and working to make treatment more accessible, NICE's new miscarriage care guidelines include a very welcome change. Our research has shown that progesterone is an effective and safe treatment option that could prevent 8,450 miscarriages per year in the UK, but we know it is not yet reaching everyone who could benefit from it. This NICE recommendation is an important step in tackling the current variation in miscarriage services across the country and preventing such losses where possible. "
Tommy's CEO Jane Brewin said: "It's great to see NICE incorporating our progesterone research into its new miscarriage care guidelines, which will help save babies' lives and prevent heartache. parents. Miscarriages are often seen as "one of those things" that we can't do anything about, even by some healthcare professionals, who may not be specialized in this area to know the latest evidence. We hear from women who have been denied progesterone treatment when they should have been eligible, simply because their doctor didn't know about it, so we hope that NICE's recommendation will help end some of these inequalities. in miscarriage care which adds more pain to an already unbearable living. "
Meanwhile, Professor Coomarasamy was among the lead authors to expose the devastating impact of miscarriages and to set out a series of recommendations for improving treatment and care in a series of three research papers published in The Lancet in April 2021.
Among the calls to action made by the research team were urgent changes to NHS policy, which currently provides exploratory testing for the underlying causes of miscarriages for women only after undergoing three consecutive miscarriages. The team says that many risks of miscarriage are present even after one or two miscarriages, and proper care should be provided to all women who have suffered one or more miscarriages.
The Lancet The "Miscarriage Matters" series of documents was part of a campaign by the Tommy's charity, including a petition to improve miscarriage care that was signed by nearly 230,000 supporters.
Tommy's National Miscarriage Research Center also worked with the Royal College of Obstetricians and Gynecologists (RCOG) to share knowledge and recommendations from The Lancet research. Now, RCOG has updated its miscarriage care guidelines by taking The Lancet papers on board and encourages the NHS to adopt a graduated care model so parents can get support after every loss and earlier access to specialist testing and treatment.
In the revised guidelines, the RCOG suggests that "recurrent miscarriages" should be redefined so that losses do not have to occur in a row for parents to receive support. Instead, they encourage doctors to use their discretion after two miscarriages if they suspect that a problem might be causing the losses, and say that non-consecutive losses or those with different partners should. always be treated as recurrent miscarriages.
Meanwhile, in June of this year, MP Olivia Blake brought Tommy's petition to an adjournment debate in Parliament in support of the campaign, which led the Minister of Mental Health, Prevention of Suicide and Patient Safety, Nadine Dorries, MP, announced that the government would incorporate a number of recommendations into the Women's Health Strategy which will aim to improve the health and well-being of women across the country.
Since then, Tommy's CEO Jane Brewin has written a joint letter with Olivia Blake to new Health Minister Gillian Keegan MP, asking her to keep Nadine Dorries' pledges in Parliament and meet with Tommy to discuss what will happen next to do good miscarriage care widely and fairly. available for everyone.
Professor Coomarasamy said: 'As we work to open the' black box 'of miscarriage in hopes of uncovering its causes and finding new therapies, the UK must change its approach to miscarriage care , not only to reduce the risk where possible, but also to better support those who tragically lose their babies.
Tommy's CEO Jane Brewin said: 'The right care can reduce the risk of miscarriage, and the right support can help parents with a loss – but it doesn't reach everyone in the UK after each miscarriage; that can and must change.
"It's great to see the Royal College implementing Tommy's recommendations from our Lancet research into their new care guidelines, so that we can prevent more loss where possible, but also better support those who lose. unfortunately their baby. We know what to do and how to do it, so now we need engagement across the NHS to develop these care paths and improve support for everyone. "
In addition to recommendations on testing and treatment for miscarriages, the RCOG also highlighted gaps in research and evidence. This includes the health disparities faced by women of black, Asian or minority descent, who have been found to be at higher risk of miscarriage than white women in the country. The Lancet series of research. Researchers at the University of Birmingham have already started work in this area, in partnership with Tommy's National Miscarriage Research Center.
It is estimated that 23 million miscarriages occur each year worldwide, which equates to 44 miscarriages per minute. A miscarriage (defined as the loss of a pregnancy before 24 weeks) costs the UK at least £ 471million per year due to its direct impact on health services and lost productivity. However, scientists expect the costs to exceed £ 1bn per year taking into account the longer-term impacts on physical, reproductive and mental health.
Notes to Editors
For more information, please contact Emma McKinney of the University of Birmingham on +44 (0) 7789 921 165.
The University of Birmingham is ranked among the top 100 institutions in the world, and its work brings people from all over the world to Birmingham, including researchers and teachers and more than 6,500 international students from nearly 150 countries.