What's in the old granaries on your farm? | Information about antiquities and teaching history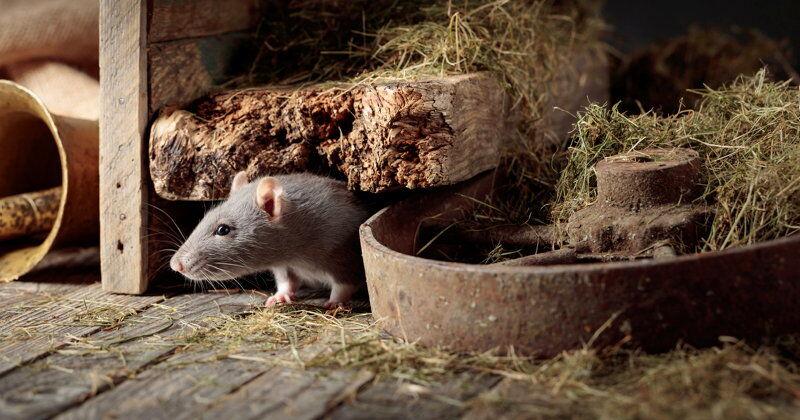 In the past, each farm had an attic.
Possibly set up in a side or corner of a barn, the loft was something of a "pantry" for livestock. In a variety of rustic storage units, the attic probably held an assortment of feed for the various farm animals. Some sort of ground corn or shelled corn would feed the cows, along with corn silage from an old checkered silo. Hay was stored overhead in the mower. The oats provided food for the draft horses, while the pigs received their share of the corn supply.
In various seasons, an attic may also have hosted a pen of puppies or perhaps a litter of sweet, fuzzy kittens. The mice – and a few rats no doubt – tried to remain invisible while living on scattered bits of cattle feed dropped from filling bins or feeding animals. And, the rodents were an attraction for the attic felines, which helped earn a living by regularly hunting sneaky scavengers.
As farms grew and barn needs changed, attics became more and more relics of the past. Metal bins and concrete silos make it possible to store larger volumes of animal feed, intended for a greater number of animals. Total Mixed Rations, or TMRs, now combine feeds into a more even mix, so cattle can ingest a carefully balanced blend of nutrients in every bite. Dried fodder is stacked and tightly packed in bunker units at ground level, then mixed in mixer wagons with corn and supplements drawn from large bins.
Many attics have become lonely places, filled with dusty cobwebs, generations of mice, and memories. Attics also tend to fill up with "stuff". And, I can attest to that by close observation.
The attic of our aging bank barn has not housed any grain at all during our several decades of ownership. Oh sure, there might be an occasional supply of corn cobs stuck in there for mountain deer feed, or a bag or two of cattle supplement or vitamins.
Livestock show equipment was housed in the attic for many years. The remains of a ratty cattle show bed still stand. A barn owl nest box is there, as well as a worn and worn metal hand truck. For many years a good friend who worked in school maintenance regularly dropped off bags of homework and shredded papers, sometimes quite colorful, which made excellent moisture-soaked bedding for weaned calves.
A few years ago the attic became a repository for several large pieces of thick polystyrene which we reused this winter as insulation for the water system in the milk house.
But what the attic has mostly contained in recent years is cardboard.
Almost three decades ago, frustrated that no one had time to plow my garden in the busy spring, I started planting no-till vegetables. To help control the weeds, I used plastic, probably a ton of newspapers that I dragged there by the load of the wheelbarrow, and cardboard boxes. When we sold the dairy cows, I was concerned that my source of cardboard, from most of the dairy products we used, would run dry.
It made. But in its place, with a growing interest in field crops and equipment, a new source of cardboard is emerging: parts boxes. These boxes have proven to be superior to cardboard dairy boxes in one important respect: size. Our grandson, Caleb, has been very helpful in keeping the attic filled with cardboard, dropping off a steady stream of empty boxes from parts deliveries after unpacking them. With a few tractor-trailer upgrades he recently completed, the attic was overflowing with boxes.
A recent hot afternoon, too nice to stay indoors but too muddy for yard work, provided an ideal time to break down boxes into more suitable sizes for mulching between rows of beans and tomatoes. Having them already cut saves me a lot of time when it comes to mulching. Once the plants are in place and the rows of seeds sprout, I can lay down the pre-cut cardboard sections, cover them with straw and chicken or calf litter manure and be done.
Of course, weeds will still grow through the layers of mulch, but this greatly reduces the need for weeding (and chemicals) and conserves moisture. By the end of the season, the cardboard is on its way to becoming soil organic matter and helps feed the array of earthworms living below the rows in the garden.
The excess cardboard will probably stay in the attic, along with a few leftover sections of polystyrene sheets and garden furniture that I store there during the winter months. Knowing how often pieces of equipment are needed, it's only a matter of time before the cardboard stash in the attic overflows again.
In the meantime, attic mice have a bit more spacious living space.