WTS International Announces Barry Goldstein as CEO | New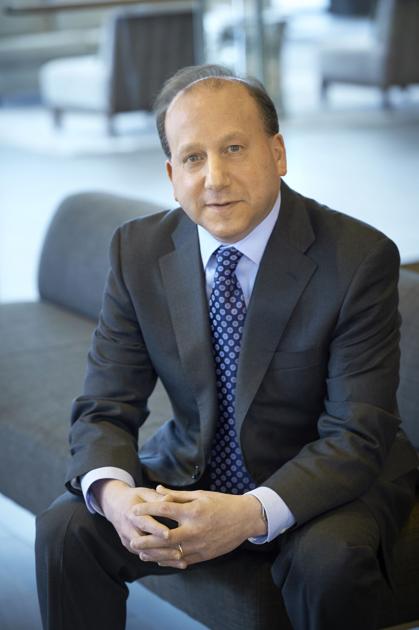 ROCKVILLE, Maryland., September 20, 2021 / PRNewswire / – WTS International, a holding company of private equity firm CI Capital Partners and a global provider of hospitality and amenity services to commercial, residential and hotel properties, today announced the appointment of Barry goldstein as CEO.
Goldstein has over 30 years of executive leadership experience in Fortune 100 companies and private organizations, in management consulting, consumer goods, information technology and, for 17 years, in the hospitality industry. .
From 2019 to 2021, he was Sales and Marketing Director for Club Quarters Hotels. Previously he was Executive Vice President and Chief Commercial Officer of Wyndham Hotels & Resorts, Senior Vice President and Chief Revenue and Information Officer for Dolce Hotels & Resorts and Vice President of Global Sales Strategy, Technology and operations for Starwood Hotels & Resorts. Worldwide.
"WTS is uniquely positioned in the industry with premier hospitality and amenity services that span commercial, residential and hotel properties," said Goldstein. "The company's breadth of services in the real estate verticals is unprecedented, and I look forward to leveraging the company's value proposition for our loyal existing and potential clients. "
Steven rudnitsky, president of WTS International, noted that Goldstein has held leadership roles responsible for accelerating growth, delivering operational excellence and driving innovation. "Barry's vast experience in the hospitality industry will help WTS continue to expand its presence in the United States and around the world," he said.
Gary Henkin, Founder of WTS International, said: "We are extremely pleased that a leader of Barry's caliber is joining WTS. More than ever, property owners are focusing on providing high quality hospitality and amenities to attract and retain customers. Under Barry's leadership, WTS will continue to provide exceptional services and experiences that help differentiate our clients' real estate assets in their respective markets. "
About WTS International
WTS International is a leading provider of hospitality and amenity services for commercial, residential and hotel properties worldwide. WTS provides day-to-day management services as well as feasibility studies, planning and design advice, and pre-opening support.
Media contact:
Rich Roberts
View original content to download multimedia: https://www.prnewswire.com/news-releases/wts-international-announces-barry-goldstein-as-chief-executive-officer-301380252.html
SOURCE WTS International